Lotto America Adding Monday Draw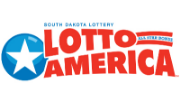 Lotto America players will have an added night of excitement as the game will soon add a Monday draw.
Effective July 18, Lotto America will feature draws on Monday—in addition to its current Wednesday and Saturday draws. South Dakota's implementation of the Monday draw was approved by South Dakota's Rules Review Committee on Wednesday.
With an additional draw, Lotto America players can anticipate faster growing jackpots. The game's prize structure and odds will not change.
The state's Capital Construction Fund receives 65 percent of net revenue from lotto games such as Lotto America. This supports the Water and Environment Fund, the Ethanol Fuel Fund, and the State Highway Fund. The state's General Fund, which supports K-12 schools, state universities and technical institutes, receives the other 35 percent of lotto revenue.
For more information on Lotto America, visit https://lottery.sd.gov/games/lottogames/lottoamerica/.