Feb. 12 Lucky for Life Drawing has Second Prize Winner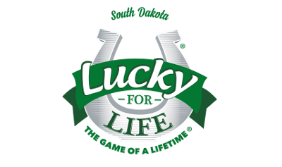 A South Dakota Lottery player will kick off Presidents Day weekend with a monumental Lucky for Life prize.
Thursday's Lucky for Life drawing resulted in a South Dakota player winning a second prize of $25,000 a year for life or a cash option of $390,000. The ticket matching 5 of 5 winning numbers was sold at Lewis Drug Southwest, located at 5500 W. 41st St. in Sioux Falls.
The numbers on the ticket were 7, 9, 15, 31 and 39, and the odds of winning the prize were 1:1,813,028. Thursday's winner was only matching the winning Lucky Ball away from claiming the game's top prize, which is $1,000 a day for the rest of his or her life.
Since Lucky For Life sales began in South Dakota on June 5, 2017, the state has been home to several big winners. Thursday's drawing resulted in South Dakota's sixth second-prize winner, while a top prize was also claimed in 2019.
If you are Thursday's winner, please sign the back of your ticket immediately and visit a South Dakota Lottery office to claim your prize. The Sioux Falls Lottery office is located at 3605 S. Western Ave., Suite B. The Lottery also recommends the winner speaks with a financial advisor before claiming his or her prize.
Lucky For Life is offered in 25 states, plus the District of Columbia. Drawings are held every Monday and Thursday. For more information on Lucky for Life, visit https://lottery.sd.gov/games/lottogames/luckyforlife/.