Black Hawk resident claims Dakota Cash jackpot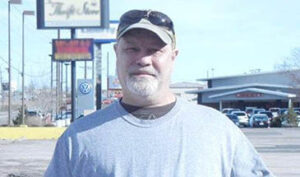 Roy Roden's gut feeling proved to be a valuable one as he became the South Dakota Lottery's latest jackpot winner.
The Black Hawk resident recently claimed the March 18 Dakota Cash jackpot of $21,555. Roden purchased his winning ticket at the Big D Oil Company located on 3450 Sturgis Road in Rapid City.
While most players express shock over a big win, Roden's reaction was much different. Roden was confident that his Dakota Cash ticket would pay off in a big way, and that belief proved to be accurate.
"I assumed it was my time, and I just knew I was going to win it," Roden said. "When my wife told me the numbers. I wasn't even very surprised."
While Roden was less surprised than most big winners, his jackpot still carries a lot of excitement. He notes that the $21,555 prize will be welcomed, and he already has plans in store.
"I just had a sigh of relief after I found out I won," Roden said. "I feel good. I will just pay off some bills with some of this."
The adage that it only takes one ticket to win proved to be true for Roden. He noted that he only purchased one Dakota Cash ticket prior to the drawing.
"It was close to the draw, so I thought I would give it a try. I decided to get a ticket," Roden said.
Roden notes that he plays Dakota Cash and other Lottery products roughly twice a month, which he plans to continue after his big win. The Dakota Cash game is exclusive to South Dakota with drawings each Wednesday and Saturday. For more information on the game, visit https://lottery.sd.gov/games/lottogames/dakotacash.
The South Dakota Lottery reminds all of its players to please play responsibly.